Click To Order Online
Sunfrog is sold online and in retail shops through authorized resellers. Full-price registered users are eligible for free upgrades for two years, along with priority support.
Be sure to check out the
Production Bundle Deal
on Sunfrog and Showbiz Budgeting.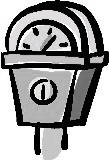 Click To Rent
You can rent Sunfrog for one, three or six month periods. You might find this arrangement suitable if you only need the software for a specific timeframe. If you rent for 18 continuous months, on the last month you will be upgraded to a "Full Price" license key (in other words, you will have bought the full product over a period of 18 months).


Student & Academic Discounts
If you are currently a full time student or instructor in a film production course, please visit the academic pricing page. Contact Sunfrog for information on how to receive the academic discount. Please send the email from an account at your school to help me verify your registration, along w/ the telephone number of the school's registrar.

Mincove
You and your immediate production team (up to 10 people) will receive free copies of Sunfrog for life if you create the best production of Mincove, the sample script included with the product, in exchange for allowing Sunfrog to distribute your production as part of the Tutorial.

About Key Files
After purchasing, you will receive a key file by email. Normally the key file will be attached to an email message sent to you. If you do not receive your key file within 24 hours of your purchase, contact Sunfrog immediately.
To install your purchased key:
From your mail client (such as Outlook or Eudora), open the email message containing the key file attachment. Save the key file attachment to the desktop.
Start Sunfrog, and select "Help | Registration" from the menus.
Press "Key File..." and navigate to the file on the desktop, and press "Open".
The registration information will update.
Press "Done" to continue using Sunfrog.
If your key was sent as part of a larger email message: Start notepad, copy out the exact key text from the email, paste the text into notepad, save the file, and then open the file via the "Key File" button in Sunfrog.
How to Reinstall After the Installation Expiry
NOTE: To prevent software theft, all registration keys have an installation expiry date. This is so that any stolen keys posted on the net will eventually expire.

Therefore, it's important to register your software immediately after receiving your key. If you have purchased the product and are attempting to reinstall the software after the installation expiry date, you can request a new one by filling out this form. Under normal circumstances your request will be automatically approved.
The last thing I want to do is annoy valid users with copy protection features. So if your key isn't working or you are having trouble reinstalling the product, please email support at sunfrog-tech.com for a new key.
Online resellers, affiliates, and retail shops include firms such as
IndieTalk
ShowBiz Software
1000apps.com
aptrio.com
download.com
downloadpipe.com.au
filesland.com
programfiles.com


Resellers may use the current Sunfrog XML PAD file to update their listings.
Please contact Sunfrog directly for affiliate/resale/retail opportunities.